Cathy Mines Peace Ambassador, ALLY, RIHR, CYT, YES
Yoga, Meditation, Individual and Family Mentoring.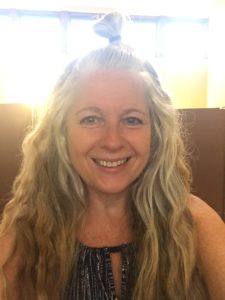 Cathy is the Owner and Director of Wellness at Reach Yoga. Organizing and facilitating Yoga & Meditation programs across the GTA as well as Retreats both in and out of the city, Cathy creates a safe environment for the experience of yoga where ever she goes. Jokingly calling herself "Wellness On Wheels" as from her car unfolds a complete mobile yoga studio! with mats, yoga straps, music and candles. All you need to bring is yourself.
It is Cathy's goal to bring wellness programs to as many individuals and companies and schools as she can, helping to inspire the end of unnecessary stress in our lives.
Reach Yoga has been a growing seed for Cathy for many years now, considering herself a perpetual student of yoga, she is constantly collecting skills and knowledge. Building her own unique approach to wellness, allowing her students, teachers and mentors to inspire and shape the heart of her teaching style. Where there is a need for healing yoga has its place. From the physical to the emotional to the spiritual yoga supports a well rounded look at healthy living.
Cathy is a certified yoga instructor since 2003, a graduate of the Transformational Arts College Spiritual Psychotherapy Program and a Delegate at the Resonance Academy. A Certified HeartMath Clinical Practitioner and Receiving a Certified Peace Ambassador Certification from her studies with James O'Dea and the Shift Network has been one of Cathy's most treasured achievements in this work. Most of all Cathy is living the dream of loving the work she does. (In gratitude to the teachers and mentors who have taken me under their wings… Kahontakwas Diane Longboat, Tracy Austin, Sue Kenney, Yogachary Dr. Ashok, Axel Molema)
Carolyn Vander Wal
Team Reach Coordinator
Our Coordinator of Student Services and Locations Coordinator Carolyn keeps all of our yogi ducks in a row. From student records to navigating our space for classes she is the one who keeps order of our day to day needs in the community. Carolyn, thank you for your amazing care for all things Reach!
Reach Yoga Goes Carbon Neutral!
Welcome Renee and Mike
Our Carbon Neutral Ambassadors!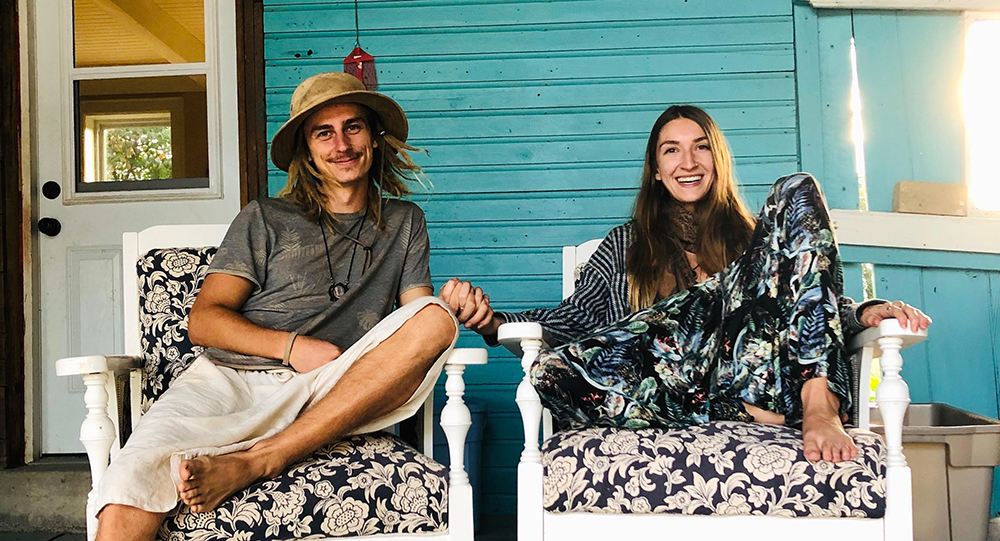 With the help of two of the best humans I know Reach Yoga is going carbon neutral. Please join me in welcoming our Carbon Neutral Ambassadors Mike Bielesch and Renee LeBlanc. Mike and Renee have been inspiring me personally with their Earth Wisdom for some time now and I made the leap and asked if they would consider creating a carbon neutral department at Reach Yoga and they are over the moon to step into these rolls for us. We benefit from their love and deep commitment to living in ways that keep all of us connected to the natural world as well as their academic educations. Renee attended Acadia University for Environmental Science and Geology, and Mike attended Dalhousie Agriculture Campus for Plant Sciences. Yes we have a stellar team with these two environmental specialists. Outside of their education they have a love for organic farming, sustainable living and being all round kind human beings. Recently spending 3 months farming on Pono Grown Farm Centre in Makawao on the Island of Maui as well as a summer farming experience on Merkabah Farm in Bobcaygeon Ontario. Hailing from the beautiful province of Nova Scotia they are equally connected to the water, participating in water restoration projects in Ontario and Nova Scotia. These fabulous young people are an absolute blessing to have on Team Reach as our our Carbon Neutral Ambassadors. We love you Renee and Mike!
Join our Reach Yoga Tree Planting Team at info@reachyogalifestyle.ca
Kassia Gooding Holistic Nutritionist to our Reach Yoga community and beyond! www.kassiagooding.com
Happy, healthy and hilarious, Kassia keeps me on my toes with all of her nutritional wisdom and it is my joy to be a friend, a client and a huge cheerleader for her work. Kassia is featured in my book The Eight Sacred Responsibilities through story, sharing her knowledge and as a resource to readers and our community. One of my favourite things about Kassia is her loyalty to the people around her and the sharp and sassy way she views the human experience. It is our joy to have you as part of the Reach Yoga Community Kassia!
Thank you for keeping us healthy, happy and heroically caring for ourselves.
Andrée Emond
Reach Yoga's Web Woman Extraordinaire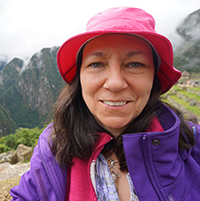 Not only does this behind the scenes web master keep all the deep layers of technology running smoothly but she continues to teach me how to be self sufficient on our website. This alone makes Andrée a total Boss Woman at Reach! She is a rare find, a web developer who has the teaching skills (and the patience) to share her wisdom so that I can be on top of changes and updates at my own pace and time. Andrée, we love having you on the team and thank you so very much for your Teckie Awesomeness!
A Warm Reach Yoga Welcome to
Dr. Sonal Bhatt!
Accepting clients from our community who are seeking authentic help for the wellness from Ayurveda and Yoga
Ayurvedic doctor Sonal Bhatt, M.D.(Ayurveda), master of doctor in Ayurvedic medicines, B.A.M.S. (Bachelor of Ayurvedic Medicine and Surgery) is a highly qualified Ayurvedic physician and Panchkarma specialist from one of the leading Ayurvedic universities in India, Jamnagar Ayurvedic University. She is also a Registered Holistic Nutritional Consultant from CSNN Toronto.
She has been practising as an Ayurvedic consultant, Panchkarma specialist and researcher in India, USA, Europe and Canada for over 35 years. She has been invited to many famous international Ayurveda- yoga institutions as an expert on subjects including Ayurvedic nutrition, Digestive disorders and Agni, Skin disorders, hormonal imbalances, Ayurvedic daily routine, Panchkarma therapy, diabetes, and stress management etc. She is a founder and director of Sonal's Ayurveda Panchkarma Centre and offers holistic health services in Toronto.
A life time member of India Ayurvedic congress and Gujarat Ayurvedic congress India.
www. ayurvedafortotalhealth.com. Contact by phone: 647-283-9070 Accepting clients from our community who are seeking help for the wellness from Yoga and Ayurveda.
Hi Cathy,
I wanted to tell you how healing and wonderful today's class was for me. I felt very connected to you and to my own body and it was absolutely luxurious. Thank you so much for all the wisdom and all the gifts you share with us every week and all of the time. I feel very fortunate and blessed to have met you.
Hey Cathy,
Such a blessing and great class this morning. You are always so thoughtful and caring, you have such a wonderful way going through postures, describing things and adjustments to make. You are amazing and I continue to be amazed by you!!