Cathy Mines
Peace Ambassador, Ally, RIHR, CYT, YES
Yoga, Meditation, Individual and Family Mentoring.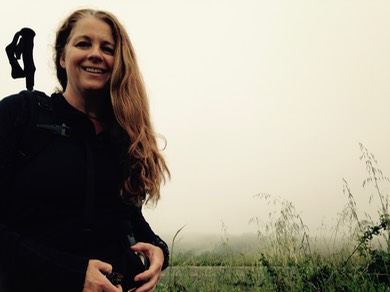 Cathy is the Owner and Director of Wellness at Reach Yoga. Organizing and facilitating Yoga & Meditation programs across the GTA as well as Retreats both in and out of the city, Cathy creates a safe environment for the experience of yoga where ever she goes. Jokingly calling herself "Wellness On Wheels" as from her car unfolds a complete mobile yoga studio! with mats, yoga straps, music and candles. All you need to bring is yourself.
It is Cathy's goal to bring wellness programs to as many individuals and companies and schools as she can, helping to inspire the end of unnecessary stress in our lives.
Reach Yoga has been a growing seed for Cathy for many years now, considering herself a perpetual student of yoga, she is constantly collecting skills and knowledge. Building her own unique approach to wellness, allowing her students, teachers and mentors to inspire and shape the heart of her teaching style. Where there is a need for healing yoga has its place. From the physical to the emotional to the spiritual yoga supports a well rounded look at healthy living.
Cathy is a certified yoga instructor since 2003, a graduate of the Transformational Arts College Spiritual Psychotherapy Program and a Clinical Hypnotherapist. Receiving a Certified Peace Ambassador Certification from her studies with James O'Dea and the Shift Network has been one of Cathy's most treasured achievements in this work. Most of all Cathy is living the dream of loving the work she does.
Carolyn Vander Wal
Team Reach Coordinator
Our Coordinator of Student Services and Locations Coordinator Carolyn keeps all of our yogi ducks in a row. From student records to navigating our space for classes she is the one who keeps order of our day to day needs in the community. Carolyn, thank you for your amazing care for all things Reach!
Hi Cathy,
I wanted to tell you how healing and wonderful today's class was for me. I felt very connected to you and to my own body and it was absolutely luxurious. Thank you so much for all the wisdom and all the gifts you share with us every week and all of the time. I feel very fortunate and blessed to have met you.
L.C
Hey Cathy,
Such a blessing and great class this morning. You are always so thoughtful and caring, you have such a wonderful way going through postures, describing things and adjustments to make. You are amazing and I continue to be amazed by you!!
B.S.