Making Wealthy ChoicesTM
Are You Leading the Healthiest Wealthiest Life Possible?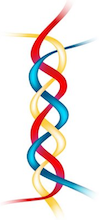 Is your Financial Health in order?
True wealth is comprised of three "currencies"… financial, time and physical energy, all wound into a glowing braid that forms a strong spine for the body of your life.
This is your personal wealth equation.
PHYSICAL ENERGY + TIME + MONEY = PERSONAL WEALTH
The Making Wealthy Choices Program helps you strengthen each strand so you are empowered to lead your wealthiest, most fulfilling life possible.
Financial expert Kirsten Marion and clinical hypnotherapist and yogini Cathy Mines lead you step-by-step toward maximizing your Personal Wealth Equation.
Making Wealthy Choices™ $108.00
YOUR PROGRAM INCLUDES

7 modules of audio lessons guiding your through the program step by step. Meditations and Hypnosis tracks to integrate each module.
Complete transcripts of the audios,
A 35 page companion workbook.
All on a Gorgeous Cast Metal Gold Bar USB! (with plenty of extra space)
The MAKING WEALTHY CHOICES™ modules are designed to take it one week at a time for integration and ease. This will launch you into your powerful journey.
Week 1: Choose Your Tribe Wisely.
In the first week you create your personal vision for a wealthy life and learn how to shake the limiting beliefs that have held back your efforts to change.
Week 2: Call Your Money Home.
There is an economic theory that says if you take the five people that you spend the most time with and average their incomes the number will be pretty close to your income. Here you take a hard look at who you are surrounding yourself with and take back your financial power!
Know where you stand financially and start setting your financial goals.
Week 3: Build Your Personal Power Base.
Physical Energy = Physical Wealth.
You re-create your life as a full sensory experience.
Week 4: Change Your Heart-Set.
If success came from changing our minds it would be a lot easier. Learn what really has to change for you to reach your goals. Then we move on to time…
Time is our scarcest resource so we learn how to get more out of it.
Week 5: It's My Decision.
How does your brain really work when you're making a financial decision?
In this module you learn about the role of dopamine and some pitfalls to avoid when making the choices that create your life experiences.
Week 6: Cultivate Focus.
Multi-tasking is so '80′s. Learn exactly how to make the quantum leaps that will bring your passion back into your life and start living successfully now.
Week 7: Compassionate Wealth.
The more you have, the more you can give back. Learn why impact investing is so important. You've come a long way in the past six weeks bringing your wealthy life into form. Now you get to have a discussion with your Future Self to see what's in store for you next.
You can listen to each module and do the workbook at your convenience.
ARE YOU READY TO GET STARTED?" IF YOU WANT THINGS IN YOUR LIFE TO CHANGE, YOU NEED TO CHANGE THE THINGS IN YOUR LIFE."
Making Wealthy Choices™ Helps You!
Our wealth solutions help you to:
Shatter negative emotions and limiting beliefs about wealth.
Surround yourself with a strong supportive team.
Design your personal financial blueprint.
Boost your physical energy maximizing your lifetime earning potential.
Master time to gain performance, productivity and leisure.
Cultivate focus to take a quantum leap to success.
You can start today Making YOUR Wealthy Choices with our 7 Module easy to follow Step by step program designed to illuminate your Wealthy Life!
Making Wealthy Choices™ Helps You!